Home

Europa Distribution workshop in Les Arcs: Press and PR online
Europa Distribution, in the framework of Les Arcs European Film Festival, will hold a workshop on Press and PR online. It will take place on December 15 & 16, 2013.
More than 20 european distributors will take part in the event!
Read more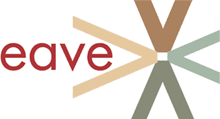 Europa Distribution's partner, EAVE, launches its call for application for Marketing workshop
The Film Marketing Workshop will take place on November 22-24, 2013 in Luxembourg.
Deadline for applications is EXTENDED until October 21, 2013 !

This workshop is intended for audiovisual professionals and is conceived as an intensive and comprehensive exploration of the marketing process from script to screen. Join experts and colleagues to work on market trends and new marketing methods. Discuss your project with top level marketing specialists.
Read more

San Sebastian Workshop on legal issues in the digital age
Europa Distribution's Workshop in San Sebastian (Monday, September 23) will tackle the following issue : How to take advantage of technical developments from a legal standpoint? 20 European distributors as well as 3 distributors from the MEDIS network will attend the workshop.

Read more

Christine Eloy is taking over her new position as manager of Europa Distribution
At the beginning of September, Christine Eloy has taken over the position as the new manager of Europa Distribution.She is replacing Adeline Monzier who is joining the Unifrance US office in New York.
Read more