From March 27 to 28, Europa Distribution was in Toulouse to award along with the CICAE the European Distributors and Exhibitors Prize for the 27th edition of Cine en Construcción, an event organized jointly by Toulouse and San Sebastian whose aim is to present top Latin-American films in post-production phase.
The jury was composed of two ED members, Daniel Chabannes (Epicentre Films, France) and Jakub Duszynski (Gutek Film, Poland) and of Pedro Barbadillo (Cineciutat, Spain) for the CICAE. They awarded the Venezuelan film  DESDE ALLA  by Lorenzo Vigas, which tells the story of a singular encounter. In the chaotic Caracas, Armando (50), owner of a lab dentures, is looking for young men at bus stops and offers them money to accompany him home. At the same time, Armando has the habit of spying on an old man: he knows where he lives, what places he visits; something in the past of both tie them together. One day Armando takes home Elder (18), leader of a small band of thugs. From this meeting will born a relationship that will change their lives forever.
The jury of  European Distributors & Exhibitors presents it as "a fully accomplished vision, a bold and intense film, with great performances, that will travel to many festivals and also to the theaters and the audience worldwide".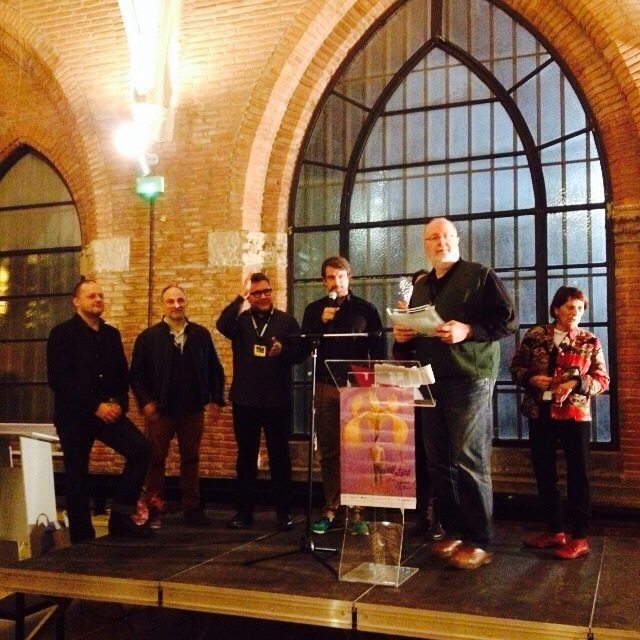 Regarding the official competition, note that Ausência, last year winner of the Distributors & Exhibitors Prize, was awarded the Favourite Great Prize (Grand Prix Coup de Coeur). The film is carrying on its promising career (it had been selected in the Panorama section at the Berlinale) and we wish the same path to Desde Allá ! 
Desde All   
Director: Lorenzo Vigas
Country: Venezuela
Original version: Spanish
Year of production: 2015
Cast: Alfredo Castro, Luis Silva
Ausência
Director: Chico Teixera
Country: Brazil / Chile / France
Original version: Portuguese
Year of production: 2013
Cast: Matheus Fagundes, Irandhir Santos, Francisca Gavilán, Gilda Nomacce, Thiago de Matos
(as a reminder, international distributors can get support from Cinema do Brazil when they release Brazilian films. They award up to US$ 25,000 : more info on their website )