Europa Distribution was present in Locarno on August 9 for Step In roundtables, the festival's initiative during which once a year, several professionals from all the value chain dedicate a full day to reflect together on problematics related to the film industry.
Christine Eloy, General Manager of Europa Distribution, was moderating the table focusing on Enhancing the circulation of EU films across borders while maintaining territorial exclusivity, a crucial subject as a lot of pressure is put on the sector regarding this issue.
The roundtable was composed by sales agents, distributors, producers, film funds, VOD experts and representatives of authors. The discussion was highly interesting and proactive, and it brought concrete conclusions to go forward and open the path to a better circulation of films without putting at stake the balance of the audiovisual ecosystem.
Amongst the lines of thought raised, the participants pointed out the need of measures to be taken against piracy and the importance of public fundings (EU and member states) to focus on film literacy, promotion and legal offer finders. If the group advocated for harmonization of tax system and digital formats, they think that changes on copyright would on the contrary harm the circulation of films. More transparency for VOD platforms is required (including for global players) and all also insisted on the fact that value will come from promotion (festivals,distributors, exhibitors,…).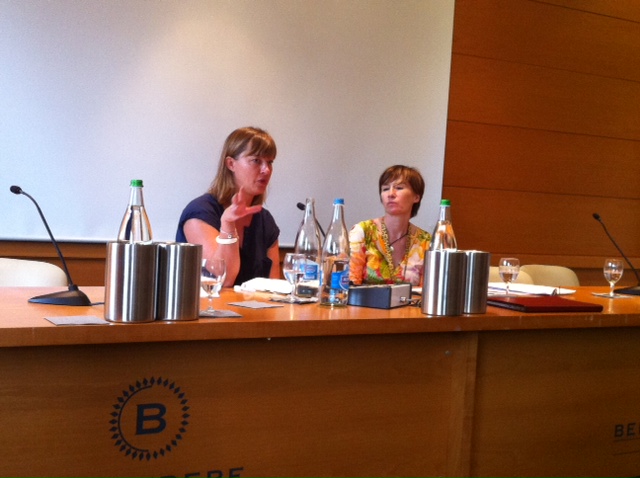 Step In included 4 others roundtables:
– The Life of a Film: From its first screening at a festival to distribution
– Release strategies in the EU and the US: differences and strategies
– Case study film ("James White" by Josh Mond)
– Case study film ("Keeper" by Guillaume Senez)
More information: http://www.pardolive.ch/fr/satellites/industry/industry-days/step-in.html